Last April, State Superintendent Catherine Truitt introduced her vision for DPI and public education in North Carolina.
Yesterday, she made another presentation about "Operation Polaris" to the state board.
It is called "Operation Polaris" in reference to the North Star. It alludes to the constant presence, the ever shining beacon, and the foundational staple of navigating the stars that Polaris has become.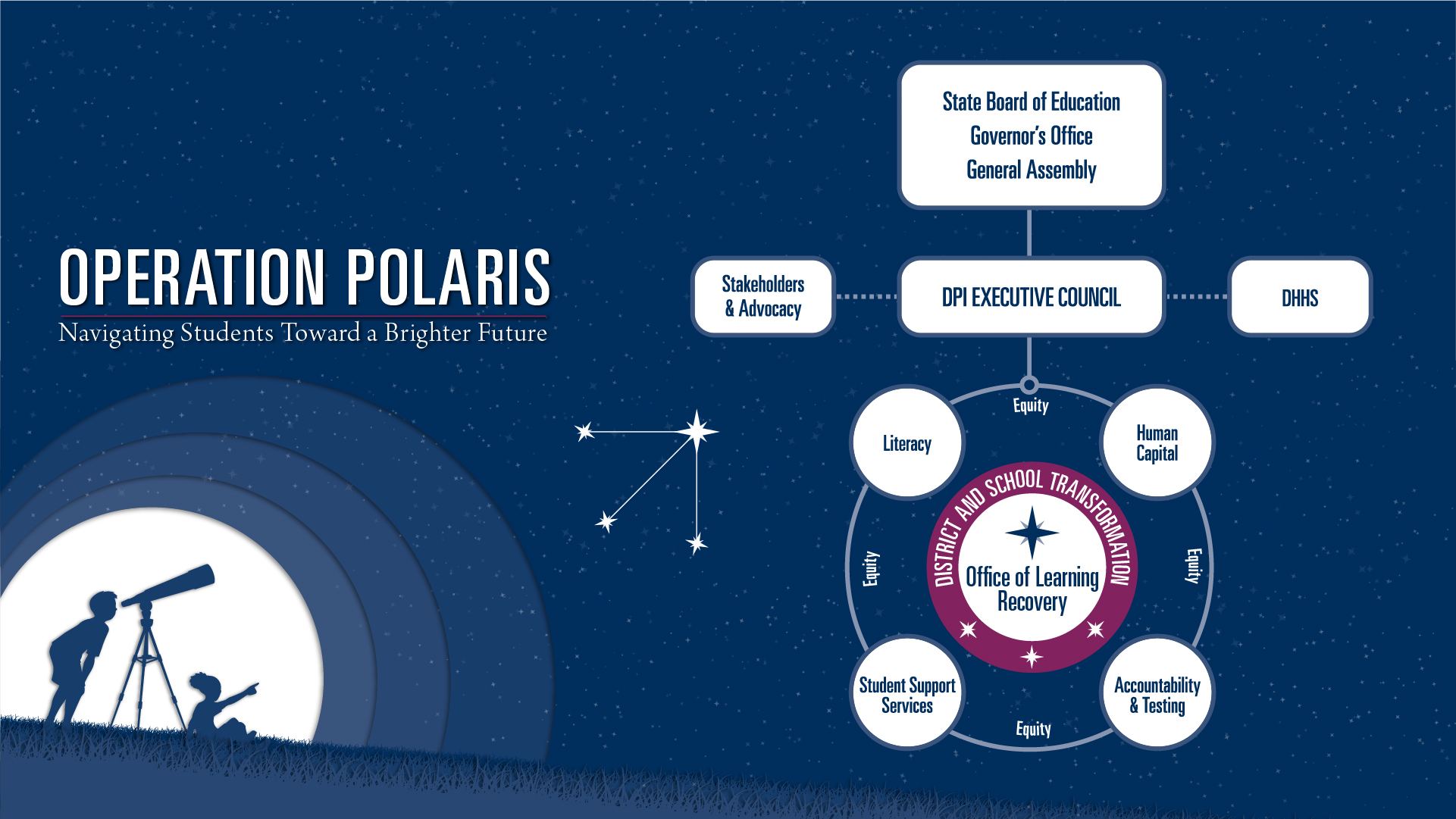 Of course it is bold. And it is a big step in the right direction when compared to Mark Johnson's #NC2030 Plan. But it has to include steps to do the following in the eyes of this veteran teacher:
Lead with Leandro.
Put a nurse in every public school.
Put at least one reading specialist per grade in each school.
Put a social worker in each school.
Make all school meals free for students.
Invest in more professional development.
Include teachers in discussions about how to improve teaching and learning.
Restore graduate degree pay.
Restore due-process rights for teachers.
Pass a statewide school bond for construction and renovation of school buildings.
If those things are not addressed and remedied, then Operation Polaris will represent nothing more than an idealized goal that is light years away and can really only be fully viewed through a telescope