Following educational researchers, journalists, and policy analysts on outlets like Twitter can be incredibly useful in gauging the dialogue that helps to drive policy. Many times it can put into your reach studies that are not only revealing but have concrete data that flies in the face of those pushing "reforms" in public education.
One of those I follow is Kris Nordstrom (@KrisNordstrom).
Matt Barnum is with Chalkbeat, an educational news outlet. He is referencing a study that was just published in The Journal of Public Economics entitled "School district operational spending and student outcomes: Evidence from tax elections in seven states."
Here's a small summary that Barnum referred to in his tweet.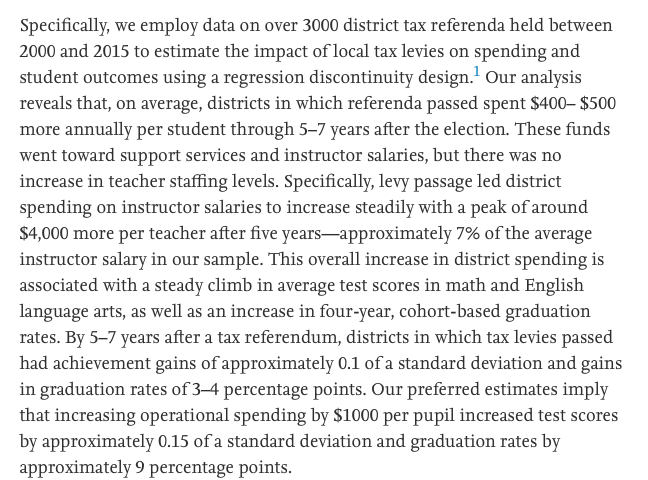 And here's this:
North Carolina, you listening?