In April when NC's school buildings were officially closed for the remainder of the school forcing EOC exams to truly be waived for the spring administrations, these were the official state numbers concerning COVID: 8,052 cases, 269 deaths, and 477 hospitalizations.
On December 8th, these were the numbers: 404,032 cases, 5,637 deaths, and 2,373 at that moment hospitalized.
But we are going ahead and sending students back into schools to take EOC exams in these next few weeks.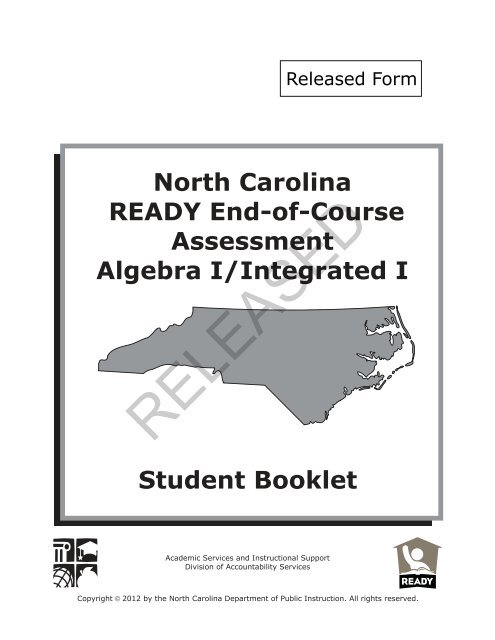 So exactly what are they supposed to measure? Student achievement? In the eyes of lawmakers and policymakers, EOC exams will do just that according to a narrow-minded view of what learning really is. Yet, what this snapshot of "achievement" is really providing is a rather truer measure of how badly our NC General Assembly has handled helping its citizens in this pandemic.
The exams will show the arrogance of NCGA leaders who made sure that public schools this year are operating without a new state budget.
The exams will show the hypocrisy of NCGA leaders who are sitting on a 4 billion dollar "surplus" created by holding back more services to North Carolinians while lowering corporate tax rates.
The exams will show that leaders in the NCGA deliberately forgot that a global pandemic does not fit the definition of a "rainy day" to use funds to help out peopl in our state.
The exams will show the absolute stupidity in not expanding Medicaid for people in this state during a pandemic.
The exams will show that poverty levels have risen for many in this state.
The exams will further show the digital divide in the state.
But most of all, these EOC exams will measure the absolute undue pressure we as a society put on public schools to normalize our lives in this pandemic when our leaders have not risen to the occasion.
And how in so many ways we look to schools to provide many non quantifiable services for students and communities yet simply judge them by arbitrary numbers on nebulous standardized tests.