This pandemic has not in and of itself caused a teacher candidate shortage. North Carolina already had that.
The taking away of graduate degree pay, longevity pay, and due-process rights along with a morphed salary schedule and now no retiree health care benefits for new hires all helped push the number of candidates down.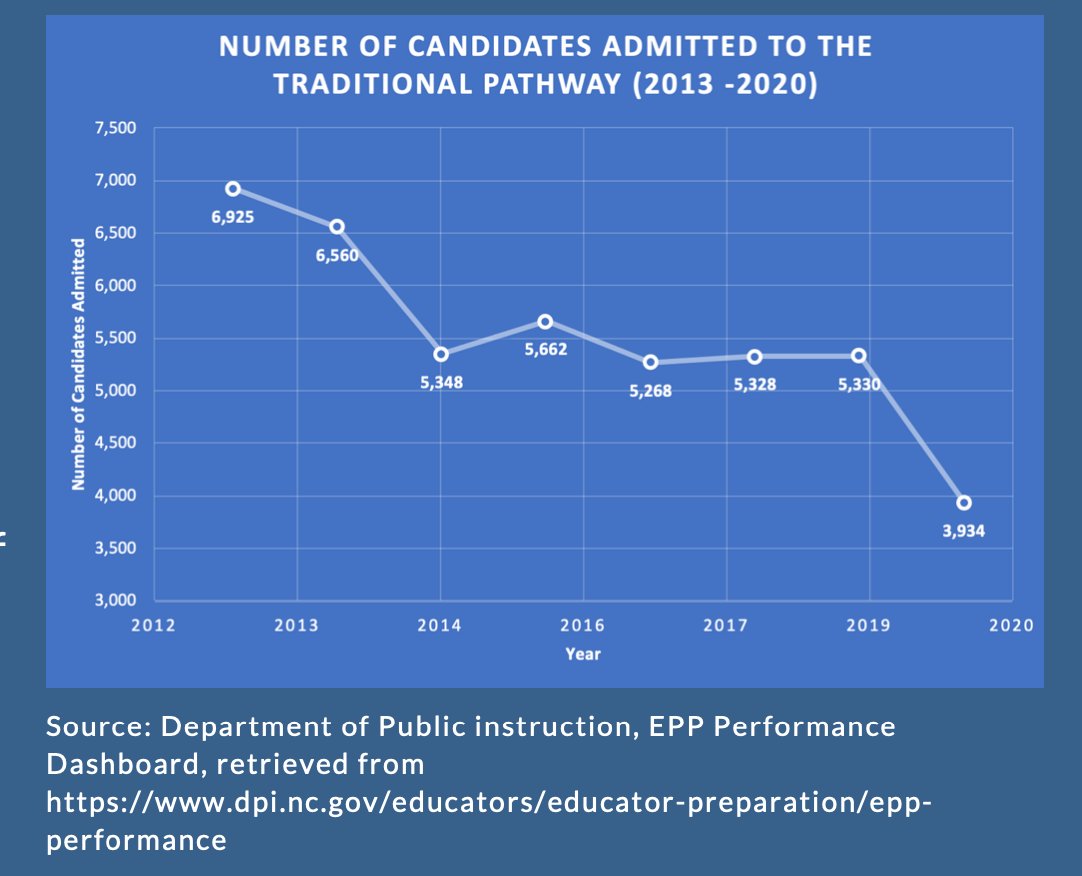 Imagine what the effects of the pandemic will have on the profession.
The North Carolina General Assembly could help reverse that trend.
If they were not so bent on privatizing public education.