Donald Trump's words at Mt. Rushmore on July 3rd to "celebrate" our country's Independence Day involved an incredibly undeserved swipe at our public schools, especially at our social studies teachers.
Here in North Carolina, the State Board of Education is set to adopt new standards for history – standards that in simple words "whitewash" what the curriculum can teach about our nation's past.
From CREED's (Center for Racial Equity in Education) Freedom Hill Coalition "Call To Action" concerning new social studies standards in NC this past week:
"We need 20 people within the next 24 hours to contact the state board regarding the newly drafted social studies learning standards and how it perpetuates curriculum violence in North Carolina public schools as well as the cultural erasure of our students and their families of color. There are many pages and three different courses (American History, World History & Founding Principles), but as you peruse any of the PDFs, please note what you see related to Black, Latinx, Native American and Asian communities in NC. Are the lives and experiences of communities of color lifted up? Now more than ever we have to make sure we teach histories that are inclusive representative of various cultures."
In light of the many protests concerning racial injustice, the Black Lives Matter movement, the economic decline that dramatically has affected people of color far more, and the continuing pandemic that keeps growing in this country, it is important to see that Trump's recent speech and the surge to keep "rewriting" history to favor a certain viewpoint are not mutually exclusive.
It's part of a bigger agenda whose narrative is to put much of the blame for the divisive dynamics on this country on public schools.
And it's a big part of the reason why we as public school advocates must keep fighting to make sure that the curriculum accurately reflects what actually happened – even if it is painful and forces us to consider radical change.
From Donald Trump's speech at Mt. Rushmore on Friday, July 3, 2020:
"The violent mayhem we have seen in the streets and cities that are run by liberal Democrats in every case is the predictable result of years of extreme indoctrination and bias in education, journalism, and other cultural institutions. Against every law of society and nature, our children are taught in school to hate their own country and to believe that the men and women who built it were not heroes but that were villains. The radical view of American history is a web of lies, all perspective is removed, every virtue is obscured, every motive is twisted, every fact is distorted and every flaw is magnified until the history is purged and the record is disfigured beyond all recognition. This movement is openly attacking the legacies of every person on Mount Rushmore. They defiled the memory of Washington, Jefferson, Lincoln and Roosevelt. Today we will set history and history's record straight."
Look at that quote a little more closely:
I have taught over 22 years. Never has teaching students to hate this country been part of the curriculum I have been assigned. But hopefully, my students have obtained critical thinking skills to make their own decisions about how they feel about policies championed by the current administration.
I hope that part of what students get from my instruction is to become self-guided learners who seek knowledge and perspective on their own and continue to pursue curiosity. Maybe some of them will read more about our country's history to know that the very monument Trump was delivering his rambling and divisive speech is actually on land seized from the indigenous Lakota Sioux tribe.
And it's also funny to think that for the past decade here in North Carolina curriculum has actually been driven more by government than by schools. That certainly has not been a liberal democrat initiative considering who has been in power during that time.
Furthermore, I have no idea what "laws of society and nature" are being referred to by the president. It seems his actions concerning confronting that current pandemic already prove that he himself does not have even a slight regard for laws of nature.
That speech will certainly go down in history itself and be studied for… who knows what.
How ironic that on the very same day another look at history was taking place.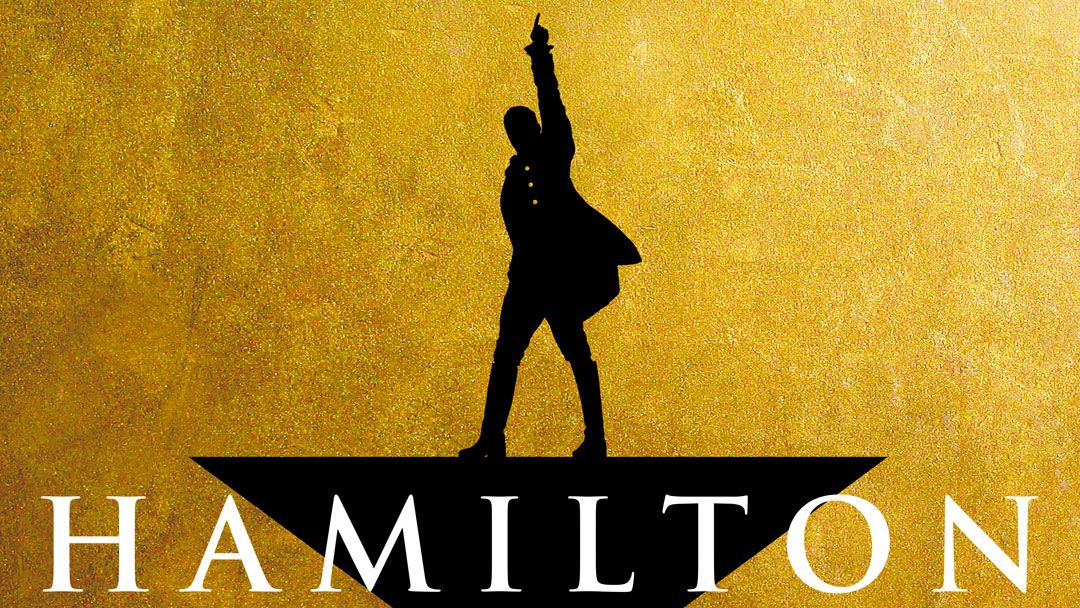 A musical written by a child of Puerto Rican immigrants that casts minorities in the roles of the Founding Fathers and uses almost every musical form imaginable to talk about an America from back then through the eyes of an America now.
Lin-Manual Miranda plays the title role of Alexander Hamilton, an orphan whose rhetorical skills puts him in a position to help define the beginnings of our republic. That literally puts him in direct contrast to Trump, a man born into wealth whose family dynamics are becoming more the subject of books and whose rhetorical skills pale in comparison to the man whose visage dons the $10 bill.
Miranda's epic reminds us that this country was built by immigrants – those who willingly and unwillingly came here.
Take a look at these two pictures; one is of the original cast of Hamilton (from NPR). The other is of the crowd at Trump's July 3rd speech (from the Daily Mail).
One of those pictures shows a better example of the cross section of America. One doesn't.
One shows a better representation of the public schools were I have taught.
And even more appropriate is that Trump's speech and the premier of Hamilton on television happened on the 3rd of July. Exactly 4 months from this day:
A lot can happen on that day. We teach it in Civics classes.