So, what did you make on that standardized test?
From a recent interview of Donald Trump by Fox's Chris Wallace.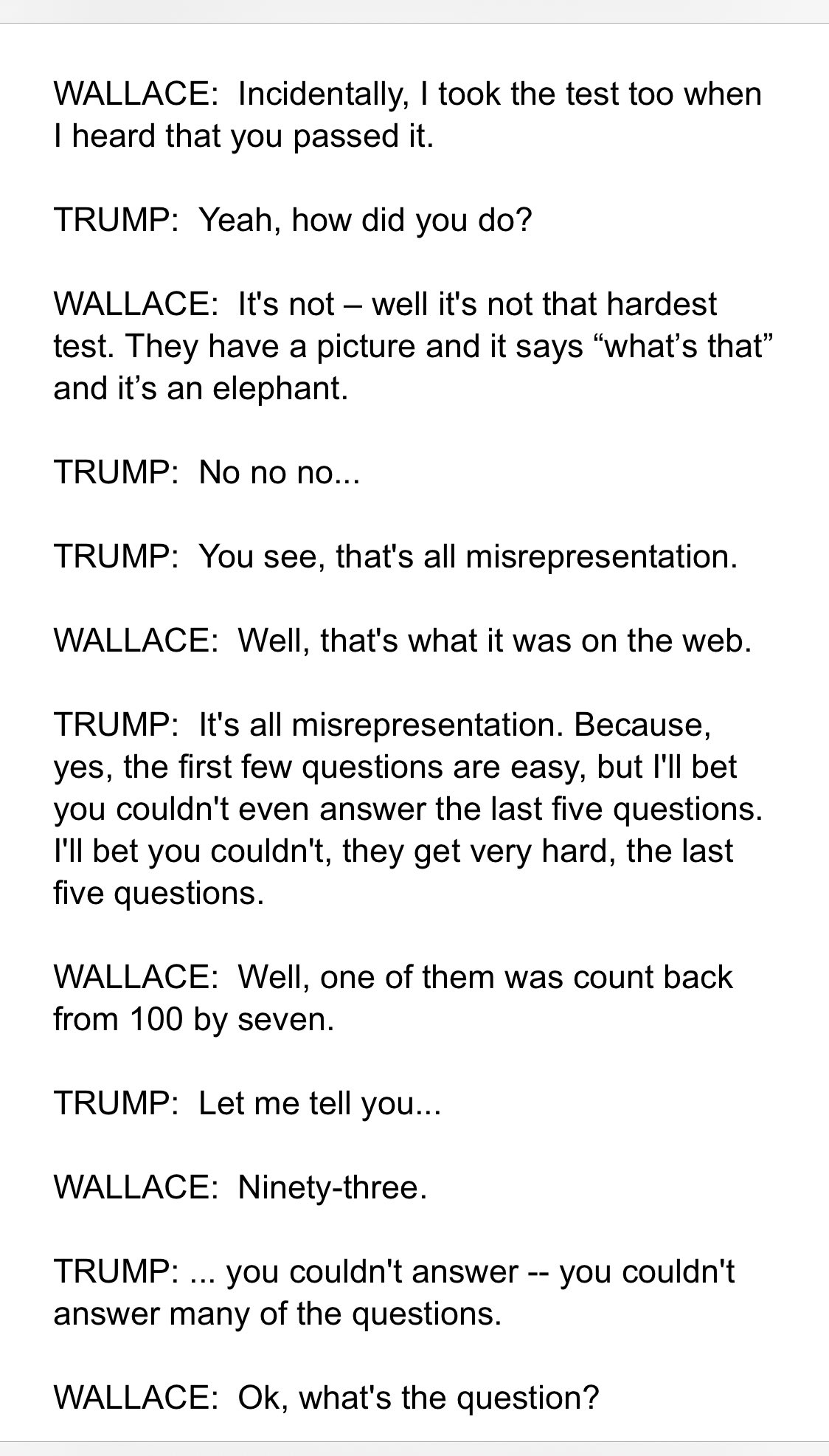 From Business Insider:
Below is the home page of the Montreal Cognitive Assessment.
Below is an example housed on the U.S. Department of Veteran Affairs website on a page specifically devoted to Parkinson's Disease.
Later Trump explained on Fox more about the test.
It's like listening to someone compare himself to you by using an SAT score from 30 years ago.