Below is the latest map from Dane West, who has been keeping direct tabs on each LEA in the state and their plans for reopening school buildings. It's as complete a map as any and he has actually been following as many school board meetings across the state as humanly possible.
Dane is a Social Studies teacher in the Wake County schools.
Every time there is a change, he re-posts the map to reflect the changes.
Below are two maps of the district lines that were used for the 2018 NC General Assembly elections. Note that they have changed in light of the gerrymandered lines that were struck down by recent court decisions.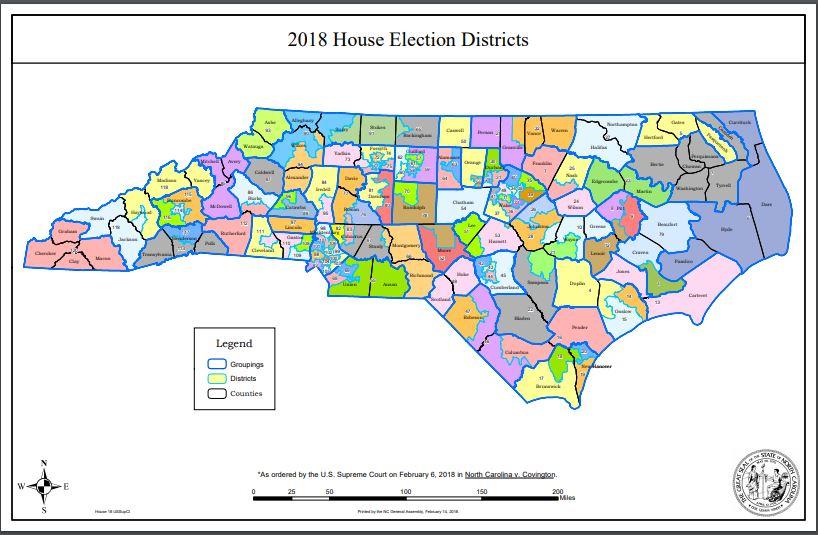 Many vocal lawmakers and candidates who are adamantly opposed to the governor's executive orders to have schools abide by either Plan B or Plan C for reopening buildings seem to want to attack organizations that have promoted safely reopening schools. Yet, that seems hypocritical considering that each Board of Education for each LEA has the power to make its own decision.
In fact, many of those lawmakers might need to talk to their own constituents if they want their desires for schools carried out. Why? Well, many of the counties these people represent or live in have made the decision to go remote.
Might be a little hypocritical of them to blame other entities when their own constituents made decisions to use Plan C. Here are some of the more vocal opponents of using Plan C. There district profiles come straight from the NCGA's official site.
Candidate for State Superintendent of Public Schools, Catherine Truitt, has also been vocal about reopening schools. Currently she resides in Wake County according to her campaign website and her last three years of teaching were in Johnston County.
Now take a look at the map considering the areas where each of these people reside and represent.
Two of Hise's counties are full Plan C.
And there is a lot of blue (Plan C) in the other areas. Even Berger's home county went blue with a partisan school board aligned with Berger's party. Same with Ballard.