Just a few days ago, the NCGA passed HB324 about what is taught in schools as far as "history is concerned."
It is part of that nebulous anti-CRT movement.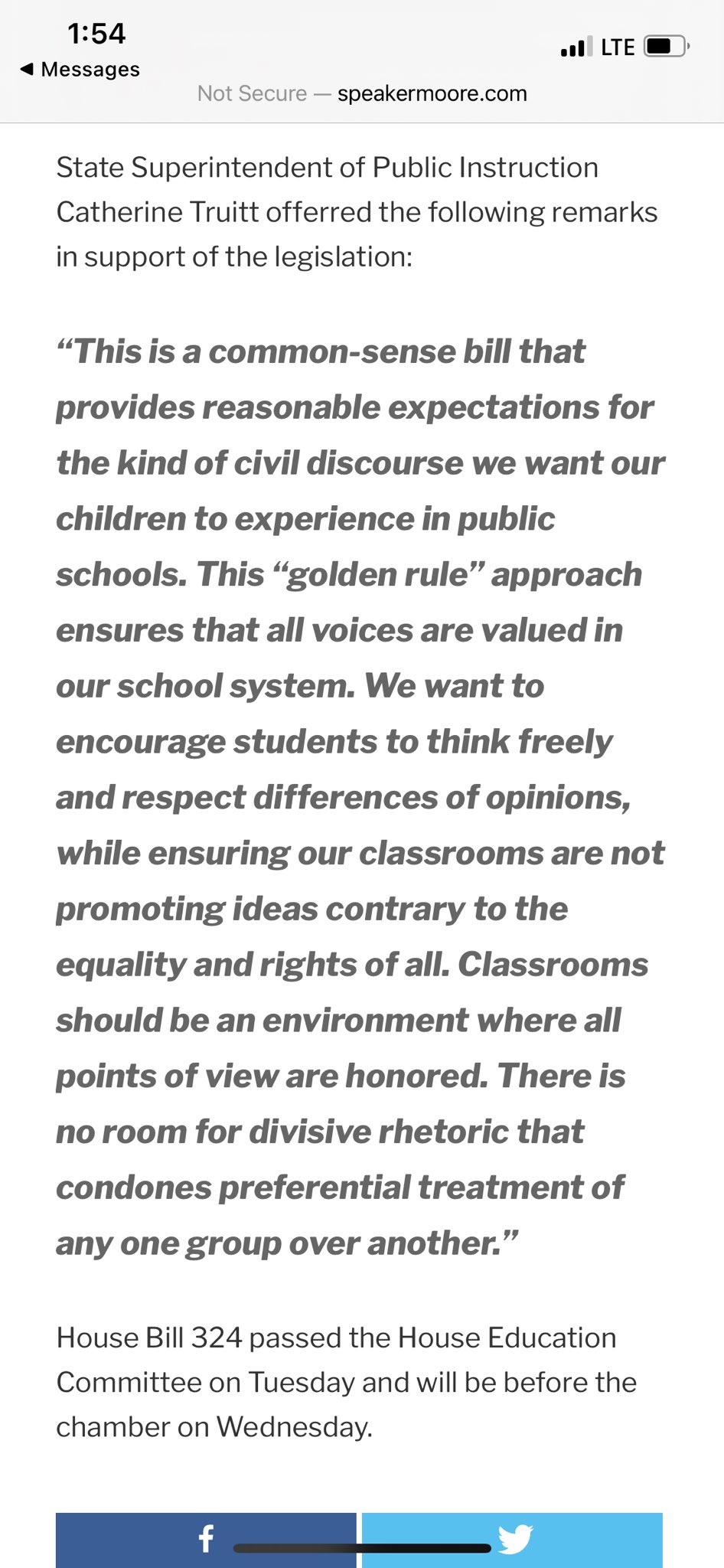 Then just this week State Supt. Catherine Truitt delivered this:
So she wants more examples of how other groups based on race, culture, ethnicity have been marginalized within socio-economic and legal frameworks by white people mostly property owning white males?
Then there has been talk of "transparency."
Here's House Bill HB755:
But according to the most recent Duke University report on the North Carolina voucher system, those same lawmakers want absolutely no transparency as far as how that tax payer money is being spent.
There's been a lot of talk about "indoctrination" as well – so much that this was established by our new Lt. Governor Mark Robinson who has yet to discuss what his witch hunt has produced so far.
Nearly all voucher students (92 percent) are attending religious schools, more than three quarters of which use a biblically-based curriculum presenting concepts that directly contradict the state's educational standards.
And then there is the matter of funding schools. When the Lendro Report was released last year it stated without a doubt the need to invest more in our public schools even stipulating minimum amounts to invest in actual areas.
It is important to look at the entire report – Sound Basic Education for All – An Action Plan for North Carolina.
These are the 12 basic findings listed below.
Finding #1: Funding in North Carolina has declined over the last decade.
Finding #2: The current distribution of education funding is inequitable.
Finding #3: Specific student populations need higher levels of funding.
Finding #4: Greater concentrations of higher-needs students increases funding needs.
Finding #5: Regional variations in costs impact funding needs.
Finding #6: The scale of district operations impacts costs.
Finding #7: Local funding and the Classroom Teacher allotments create additional funding inequities.
Finding #8: New constraints on local flexibility hinder district ability to align resources with student needs.
Finding #9: Restrictions on Classroom Teacher allotments reduce flexibility and funding levels.
Finding #10: Frequent changes in funding regulations hamper budget planning.
Finding #11: The state budget timeline and adjustments create instability.
Finding #12: There is inadequate funding to meet student needs.
But with another budget cycle coming up, we get this from the very lawmakers who have ignored the findings of that report.
Deliberate contradictions.