Senator Phil Berger has been adamant about all students being in school the first week of school this fall.
State law says public schools can't do online classes in the first week of school this year.
The House wanted to change that before the mandatory Aug. 17 start of school, but the Senate went home Wednesday without agreeing to do so.
Lawmakers don't plan to take up any more bills before Sept. 2, leaving questions about whether Wake County and other school systems that plan to rotate students through in-person and online classes so that students can spread out will be able to do that for the first week of school.
"That first week of school will be in-person instruction," said Senate President Pro Tem Phil Berger, who leads the Senate's Republican majority.
What that means in practice remains to be seen. House Speaker Tim Moore said he believes Gov. Roy Cooper can override the rule by executive order, mooting the issue for systems that hope to do at least some online instruction in that first week.
Berger, R-Rockingham, said he wasn't sure about that. He and Moore are both attorneys.
"I don't know whether he's got the power to do that or not," Berger said. "I know he's not been shy about exercising power up to this point."
And then there is this.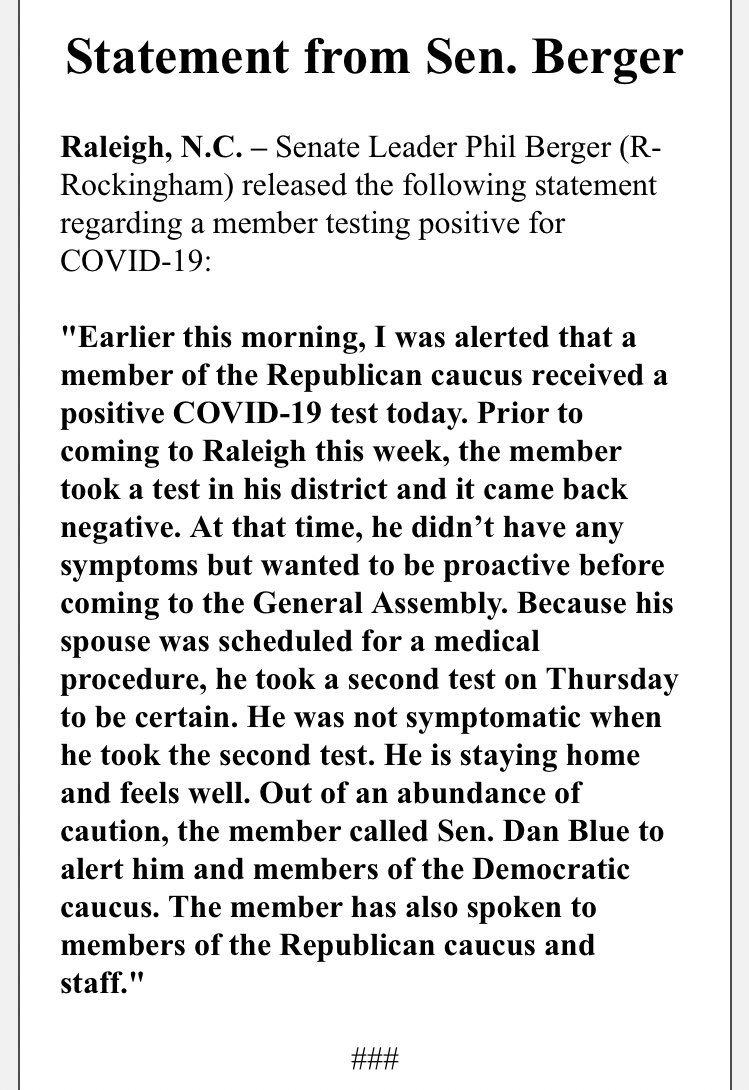 Let it be known that most of the people in the NCGA learned about it from the media – not Berger.